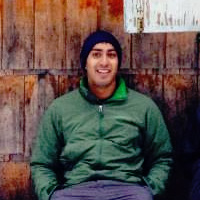 Shaon Barman
Hi! I am from Texas and currently live near beautiful Lake Merritt in Oakland, CA. Feel free to shoot me an email at shaon.barman at gmail.com if you have any questions.
About
I recently graduated with my PhD in Computer Science at the University of California, Berkeley. I am currently looking for a job.
You can browse my resume and CV for more info. Below is a partial list of projects I have done. For more information, visit the linked repositories or read the related papers.
Automating the Browser for End-Users
Interactive Synthesis and Angelic Programming
I worked on several types of program synthesis while at Berkeley. Synthesis allows code to be generated from high-level specifications.
pdf.js
Automatic Abstract Syntax
Accounts